Fire Safety in the Big Apple During the Holidays
12/14/2018 (Permalink)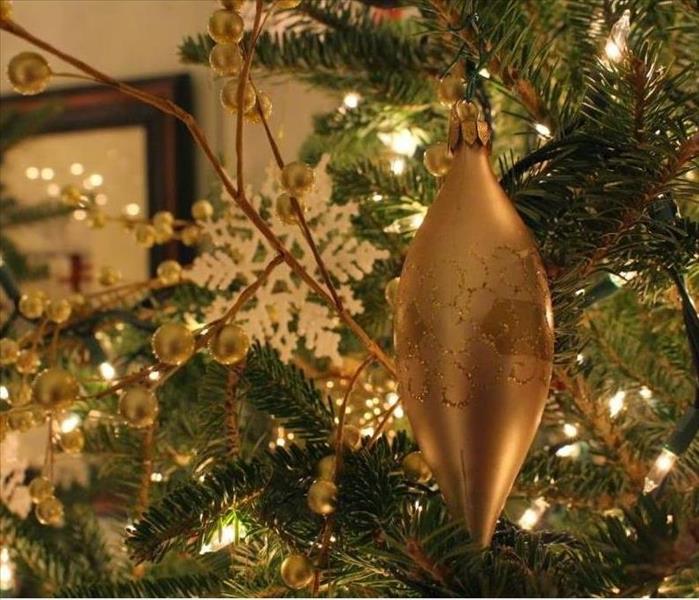 Holiday Home Fire Dangers & Restoration
The holiday season may have many homes and businesses in Manhattan, New York, decked out with holiday lights, candles, and the Christmas tree to bring out the holiday spirit, but this time of year is one where all should exercise additional caution. Many of the beautiful holiday decorations in homes and businesses in Manhattan can become a fire hazard.
The typical NYC home, apartment, and storefront often faces limited space. These tight quarters can easily be cause for a fire when holiday decorations are placed near flammable materials and objects.
According to a report from the National Fire Protection Association, the U.S. fire departments responded to an average 170 home fires per year that started with Christmas trees. So, extra caution is necessary especially around the holidays in NYC. A holiday fire to the home or business can cause damage that will require a property damage restoration firm like SERVPRO in New York to help with restoration and cleaning.
There may be water damage restoration, fire damage restoration, and general cleaning service required to help residents and owners proceed in getting their property habitual again. In addition to water removal, smoke and soot removal, cleaning, repair, and restoration, there's also the need to begin the claim process with insurance. Property damage restoration firms like SERVPRO can help with all of these matters during this difficult time.
Highly trained fire and water damage restoration specialists help to restore the home or business front to pre-fire condition, and they will do so in a quick manner to get customers back to their normal ways of life.