Tropical Storm Henri- What to do?
8/21/2021 (Permalink)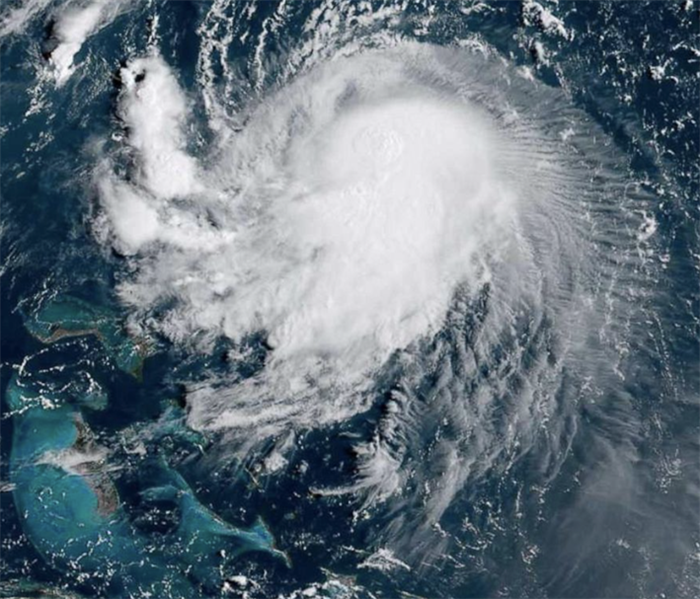 Tropical storm Henri is evolving into a hurricane that will slam the Northeast, high speed winds, flooding, and heavy rain are expected. It is important you and your family stay safe and prepared, below are some tips on how to do so:
How to Prepare for Tropical Storm Henri-
Be informed- make sure you are receiving alerts, warnings, and public safety information before, during, and after emergencies.
Learn if you live in a hurricane evacuation zone- if you do, make a plan to evacuate
Learn whether your property is in a flood-prone or high-risk area via the Federal Emergency Management Agency's (FEMA) flood maps.
Create and commit to memory your family emergency plan and discuss it with them.
Assemble an emergency kit with what you will need such as food, water, medication, and communication.
Prepare for possible power outages and blocked streets.
Take photos or videos of your personal property and store these records in a safe place.
Prepare your home with temporary plywood covers to protect windows and sliding doors if possible.
Create a Plan-
Pick more than one safe place in your home where you can go if there is an emergency.
Pick two ways to get out in case you have to leave, and keep these exits clear.
Pick a place for your family to meet in case you are separated -- one in and one outside your neighborhood.
Pick a place where you can stay in case you must evacuate your home.
Make a plan to keep your pets safe if there is an emergency.
Know how to turn off the electricity, gas and water in your home.
Take photos of possessions inside and outside your home in case you need them for insurance purposes.
Once it's over?
Once a hurricane is underway, the experts urge people to avoid driving and stay indoors. Flooding and damaging winds can make traveling extremely dangerous. Nearly 90% of all hurricane-related deaths involve water, according to the National Weather Service.
If you must travel, experts warn not to walk or drive through flowing water. Six inches of swiftly moving water can knock you off of your feet and cars can be swept away in just two feet of moving water. Stay safe and stay informed, SERVPRO will be there for you after the storm.